Groundbreaking at 3805 Vermillion Cliffs, The Virtual Model Home Villaminium, was on 4-23-2004. Site excavation took two days and was performed by Leininger Excavation.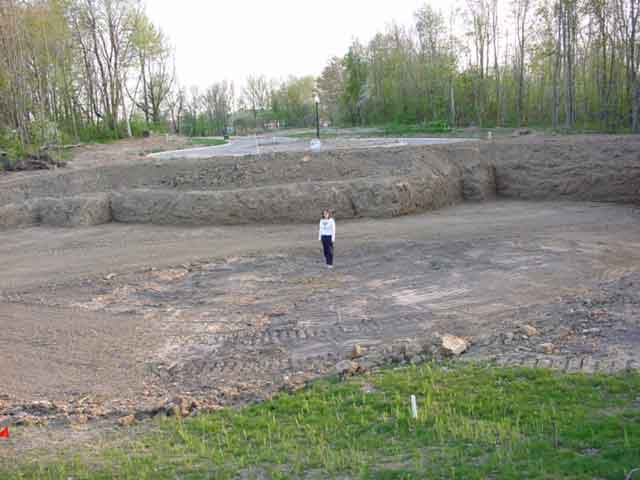 Footers were installed on 4-28-04 & 4-29-04 as seen below.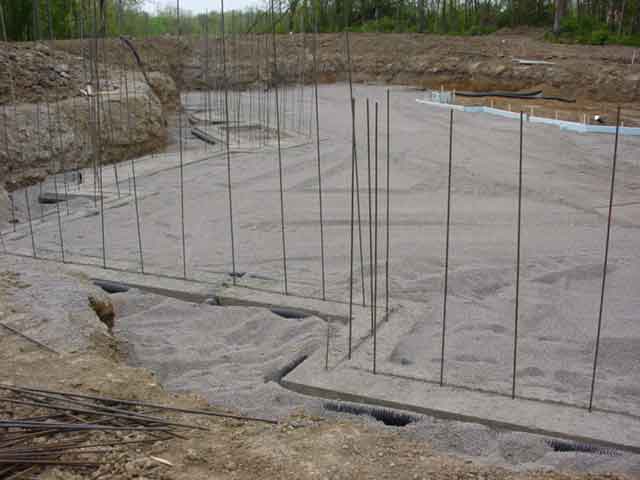 The weep drainage tiles are connected interior to exterior for assured gravity drainage to The Cliffs storm water system. No sump pump or pit was necessary for the home.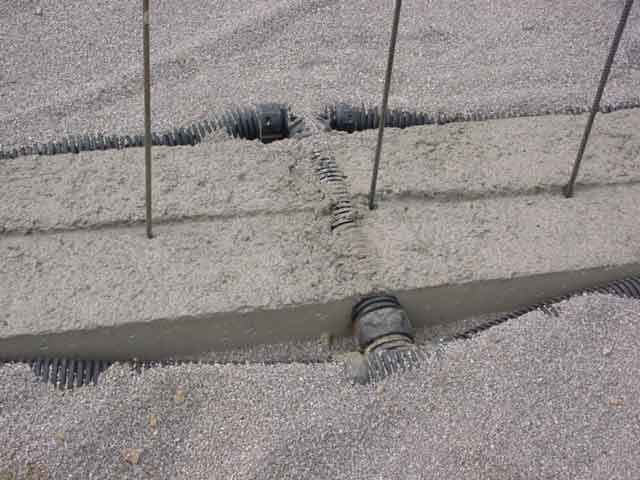 Groundbreaking
Foundation Set
Plumbing set in walkout slab
Spread footers below lower level slab
Foundation Waterproofing 1
Foundation Waterproofing 2 Polar Seal
Foundation Waterproofing 3
Geothermal Radiant Heating loops in slab
Slab poured in lower level
Garage Floor Poured
Framing Begins
Floor Deck Applied
Framing Continues Onto The Second Floor and Roof
Roof Deck Applied Page - Front
Roof Deck Applied Page - Back
Self Cleaning Glass Windows Get Installed
EcoStar Synthetic Slate Roofing Starts Getting Installed
EcoStar Synthetic Slate Roofing Starts Covering The Roof

Learn more about the Aboite New Trails recreation pathways

Links
All information is believed to be true and accurate to the best of our knowledge at the time of publishing, however, we do not warrant or guarantee any of the information shown on this web site. Visit our sponsor for replacement water filters and reverse osmosis systems at WaterFiltersOnline.com.